Go worry free with
WearCare!
At
West Coast Lincoln
, we are proud to offer WearCare to our valued customers. 
Enjoy the many advantages of WearCare as you minimizes your worries about future expenses and insulate your budget when you need it most. 

When you purchase or lease through Lincoln Financial Services, WearCare waives excess wear and tear charges up to $5000 for Lincoln vehicles!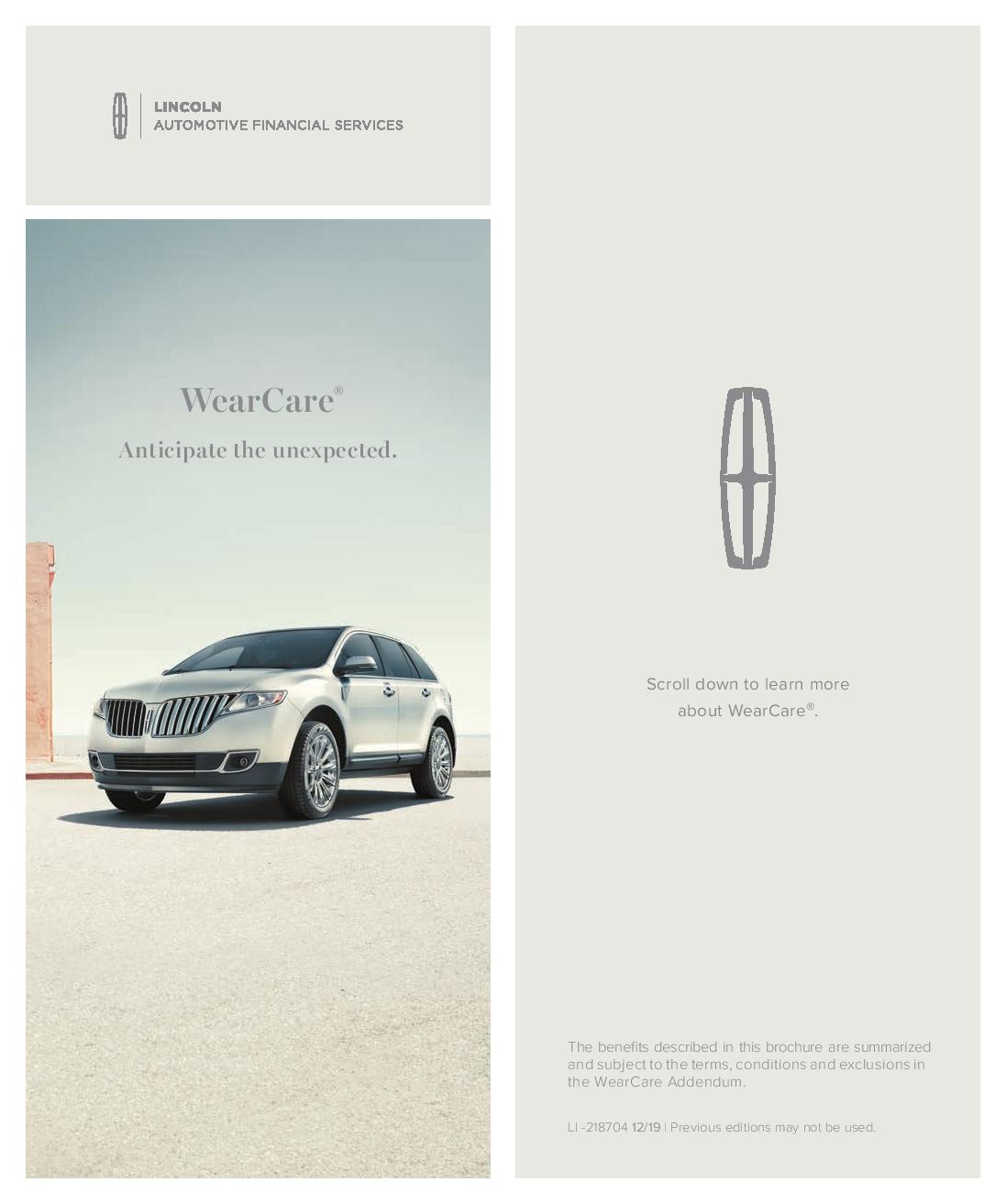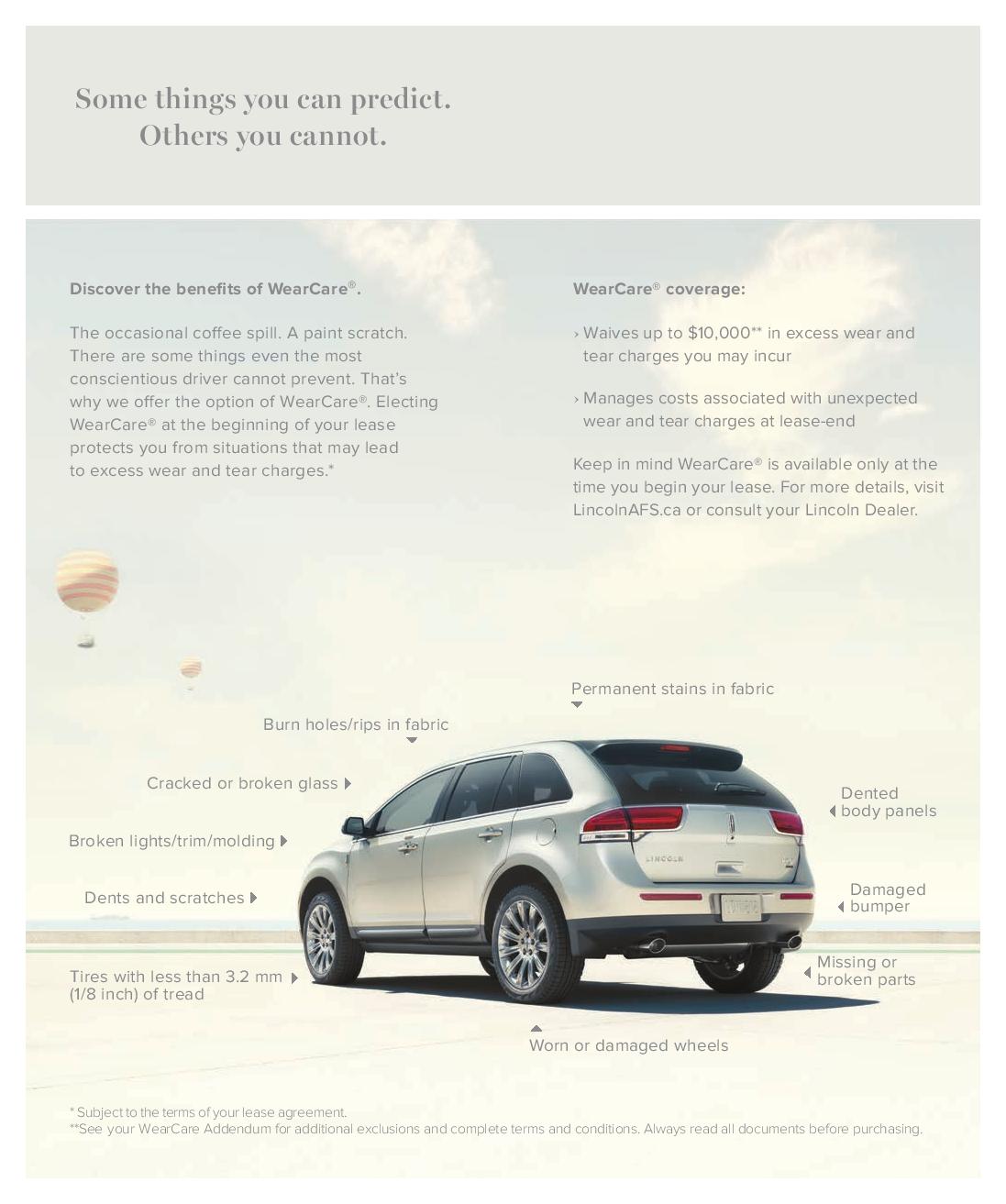 Contact West Coast Lincoln for more details!